Branch Officers
President – Steve Ricard
First Vice-President – Anita Russell
Second Vice-President – Pat Jones Macklin
Third Vice-President – Zac Sweets
Secretary –  Stephanie Carter
Treasurer – Sandra Jiles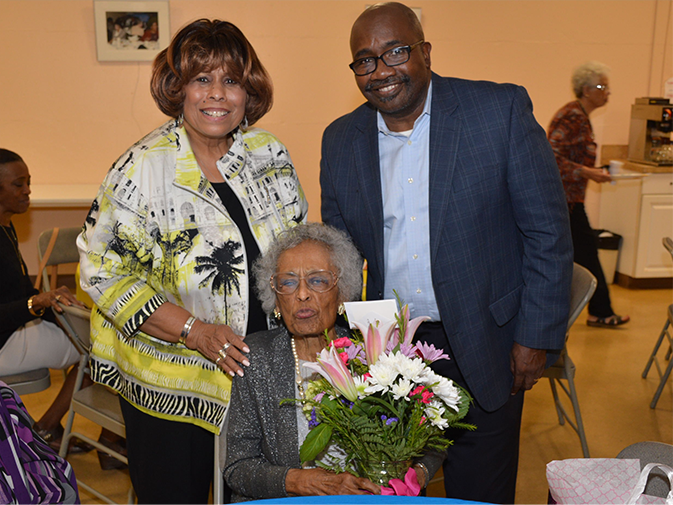 The Kansas City, Missouri Branch of the NAACP
By Dr. Jeremiah Cameron
Although Kansas City, Missouri has been the larger of the twin cities and has historically had a larger black population than Kansas city, Kansas, the Kansas City, Missouri branch of the NAACP developed out of the Kansas City, Kansas branch which was organized in 1913 with Woody E. Jacobs as president and H.O. Cook as vice president. By 1916, the Kansas City, Missouri branch had member was headed by Dr. Howard V. Smith with H.O. Cook as secretary. The branches of the twin cities have literally grown up this organization of the famous initials-NAACP.
Let it be remembered that the first housing case of the legal committee, that the National Office immediately established, had to do with racial discrimination in Kansas City, stemming from a complaint filed by the Kansas City, Kansas Branch about the efforts of a racist attempt at intimidation to force a number of blacks to move from the district which lay near a region occupied by white people in the infamous Linwood Association.
Throughout its history, both the Kansas City, Missouri and Kansas City, Kansas Branches of the NAACP have been rightly strongly activist, their histories being efforts over the years "to promote equality of right and eradicate caste or race prejudice among citizens of the United States, " as officially recorded in incorporated papers of the NAACP in New York in 1910. Let us briefly, but not definitely, cite some of the struggle and achievements.
Presidents During the Single Branch Era
John L. Lowe
Elmore Williams
L.A. Knox
Prentiss J. Hoffman
Attorney Charles H. Calloway
Attorney Carl R. Johnson (20)
Attorney Lee Vertis Swinton
Dr. Vernon Rice
Dr. Julia H. Hill
Rev. Ommie Nelms
 Dr. Zelema Harris
Marcus Jackson
Attorney Ronald E. Finely 
Herman A. Johnson
Charles E. Smith
Anita L. Russell
Rev. Rodney Williams
Steven E. Ricard
Leadership During the Multiple Branch Era
An innovation of the 1965 National convention for cities with population in excess of 250,000:
Rev. W.H. White (Area 1)
Attorney Harold L. Holliday, Sr. (Area 3)
Mr. Noel Wilson (Area President)
Attorney Lee Vertis Swinton (Area 2)
Dr. Starks J. Williams (Area 4)
Mr. John Bridges (Area President)
An NAACP Metropolitan Council was formed consisting of four members from each of the four
branches and with a rotating president. Herman A. Johnson was chosen as the first president.